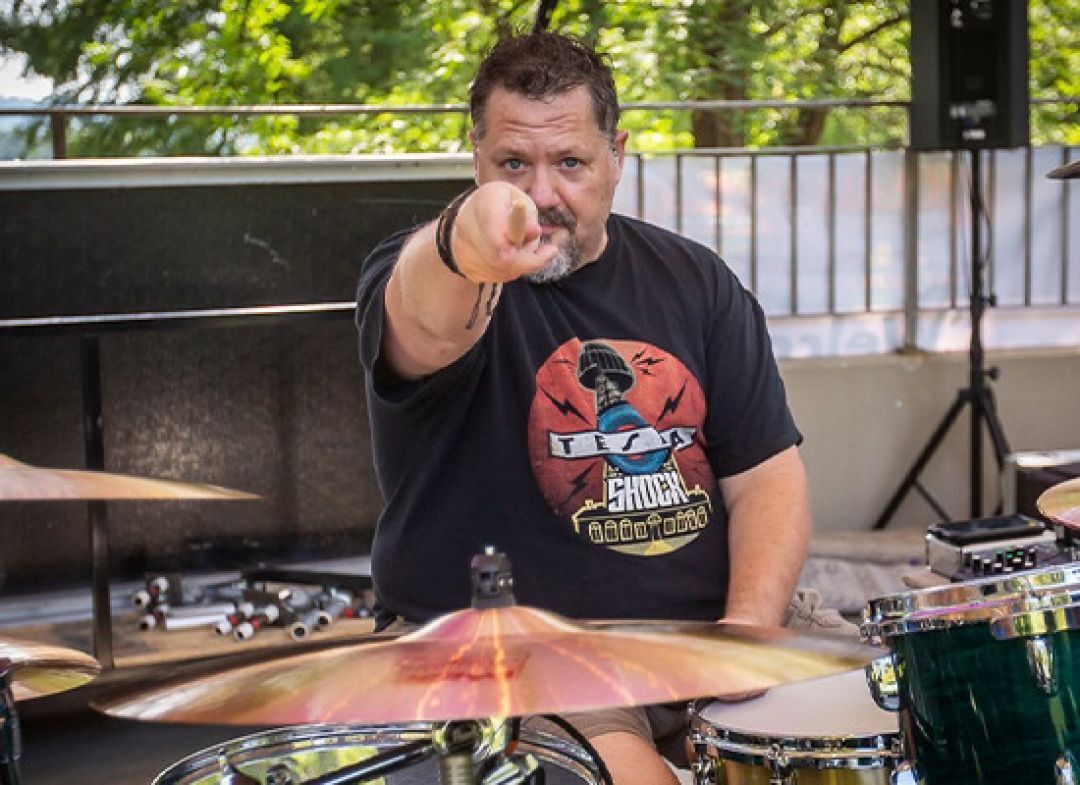 DAVID NORTHRUP
BANDS:
Rick Derringer, Boz Scaggs, John Waite, John Mellencamp, Les Dudek, The Disco Biscuits, Wynonna, Travis Tritt, John Michael Montgomery, Joe Nichols, The Oak Ridge Boys, T Graham Brown, Joe Diffie, Tanya Tucker, Jo-El Sonnier, Pam Tillis and Lee Greenwood
LEARN MORE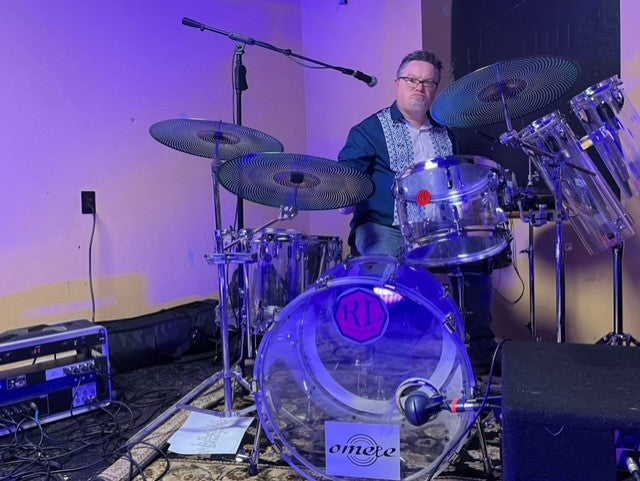 NATE FIGLAR
Nate Figlar is one of the Pittsburgh's up and coming drummers that has turned many heads. Playing a very eclectic mix of genres from rock, progressive, country, jazz, roots/americana, jamband, and experimental/avant garde. Nate has been described as a solid drummer in any style with just the right amount of complexity to make any music interesting. 
LEARN MORE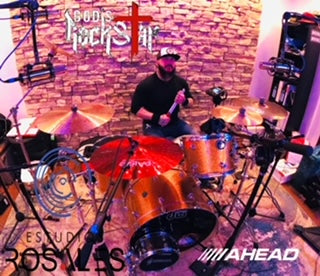 FRANK SANCHEZ
Passionate musician with 30+ years playing the drums. Touring professionally for 19 years, as well as being a session drummer for recording studios. Playing with several local bands including: Licorice Pimpz, Carlos Montano Band and South 65.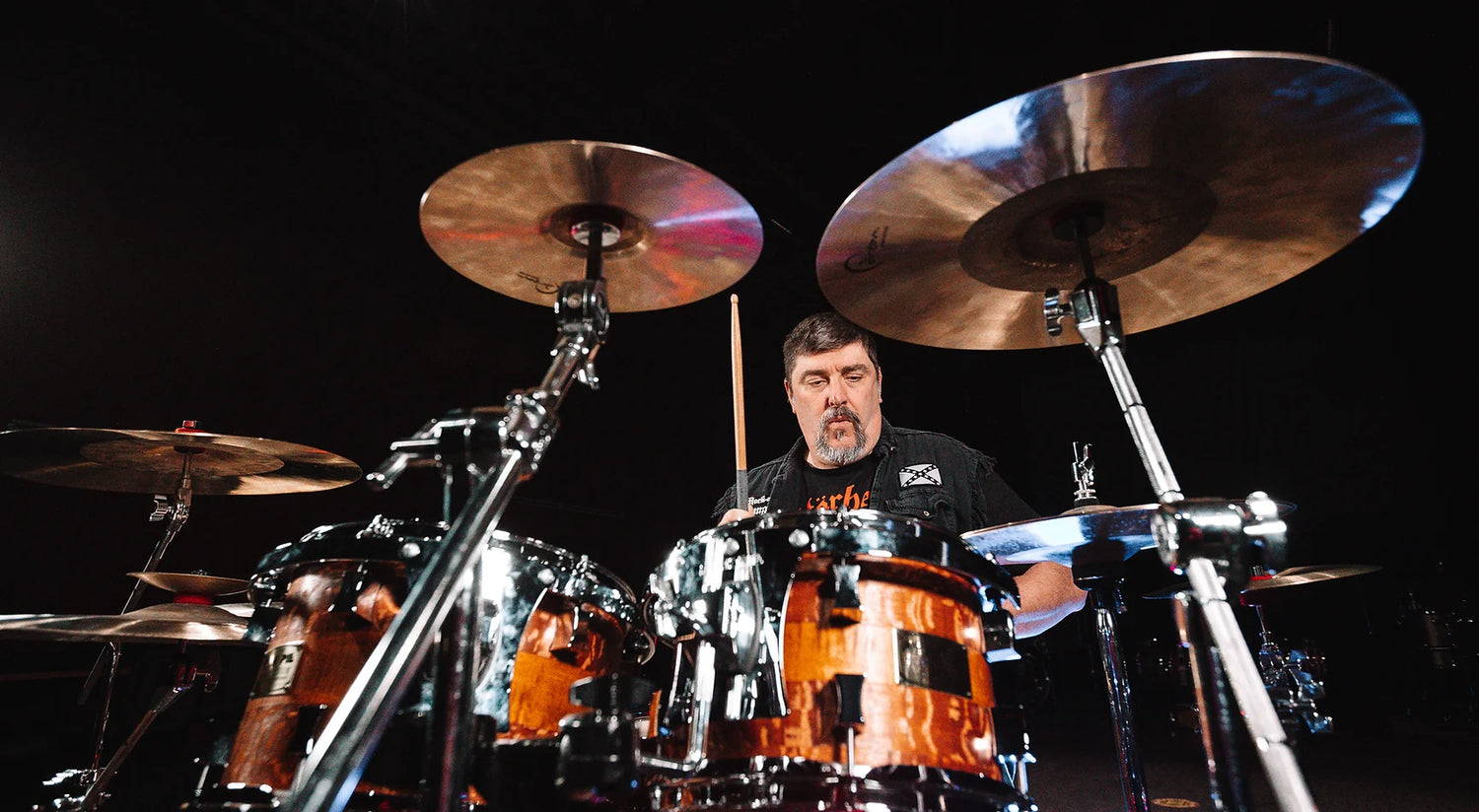 GARY DACUS
Gary 'The Beast' Dacus has been part of several long running projects as well as a sitting-in for other bands, where needed. His love of metal has been his mainstay, but he truly enjoys 'beating the skins' with a good solid rock band.  Over his many years playing drums -- any chance he could get, even around deployments and through injuries from his 12+ years in the Army Infantry -- he has played across several genres and sub-genres. To include; but never limited; to hard rock, southern, radio, classic and modern rock, as well as heavy metal, bay area thrash, hair metal, doom metal, hardcore and others; both in original acts and a few cover acts.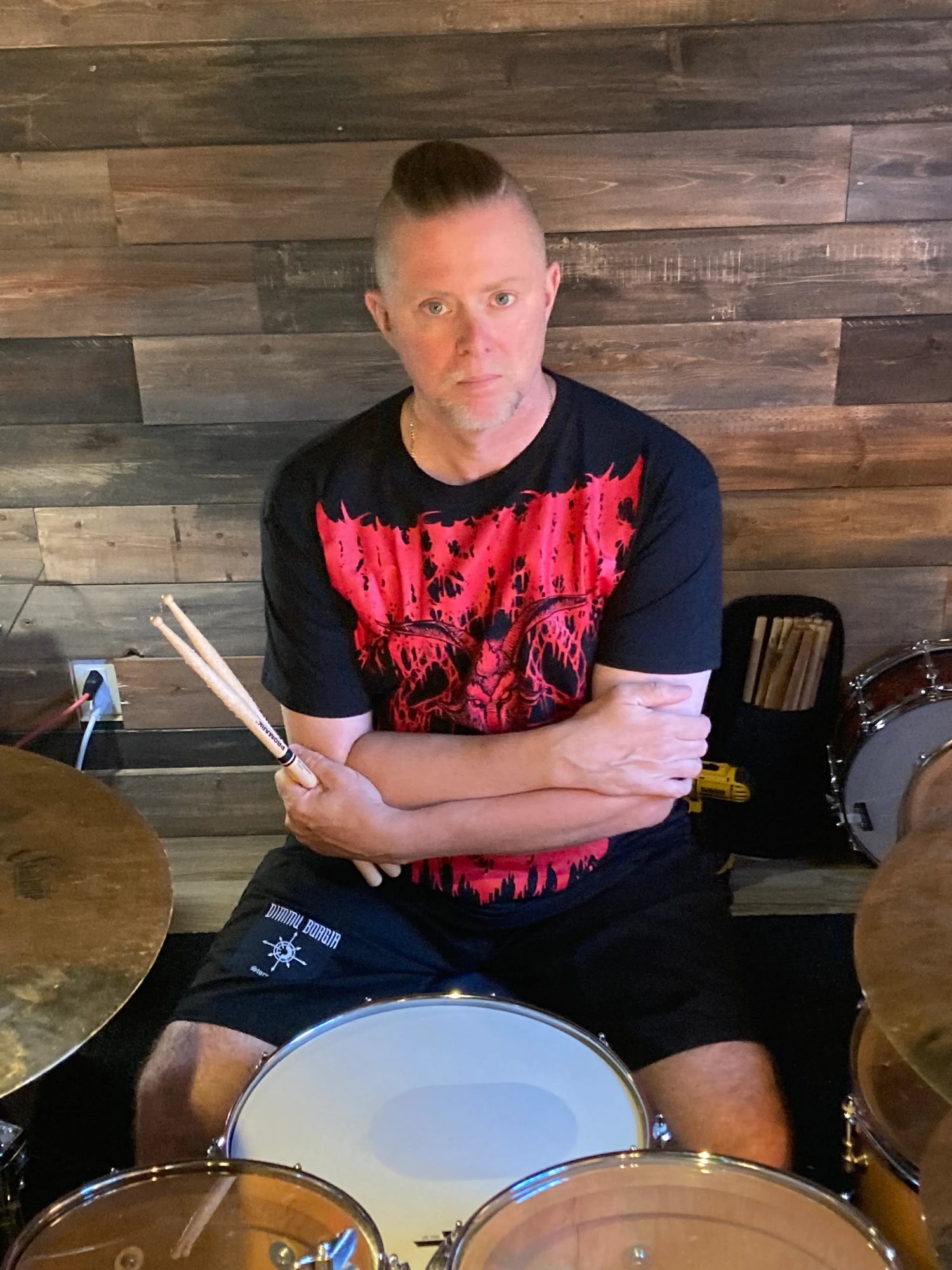 LOUIS-PHILIPPE DUMOULIN
L-P Dumoulin is a seasoned professional drummer, composer and arranger. He started playing at the age of 10 and playing gigs at 16.
He has released two albums in 2022 with 2 different bands on two different labels. Throughout his career, he has toured a lot in Canada, mainly in Quebec, Ontario and the Maritimes. He also got to do a mini tour in South America. He now masters recording and video and has his own home studio.
What sets L-P apart from others is the fact that his main influences are from metal drummers and drummers that have a sense of swing and groove to their playing. Having played many styles, he developed his own feel and sound which defines him well.
LEARN MORE
SCOTT STEWART
BLACKTOP RODEO
Scott is from Louisville, Kentucky. He started expressing interested and playing drums at the age of 5. Following in his father's footsteps as a musician, Scott takes his passion for music and tries to inspire others to follow their dreams.
Over his extensive career as a musician, Scott has played with and toured alongside various artist such as The Kentucky Headhunters, The Bama Band, KMFDM, Flaw, Primer 55, Dallas Moore, Mickey Lamantia, Hatebreed, Coal Chamber and more.
LEARN MORE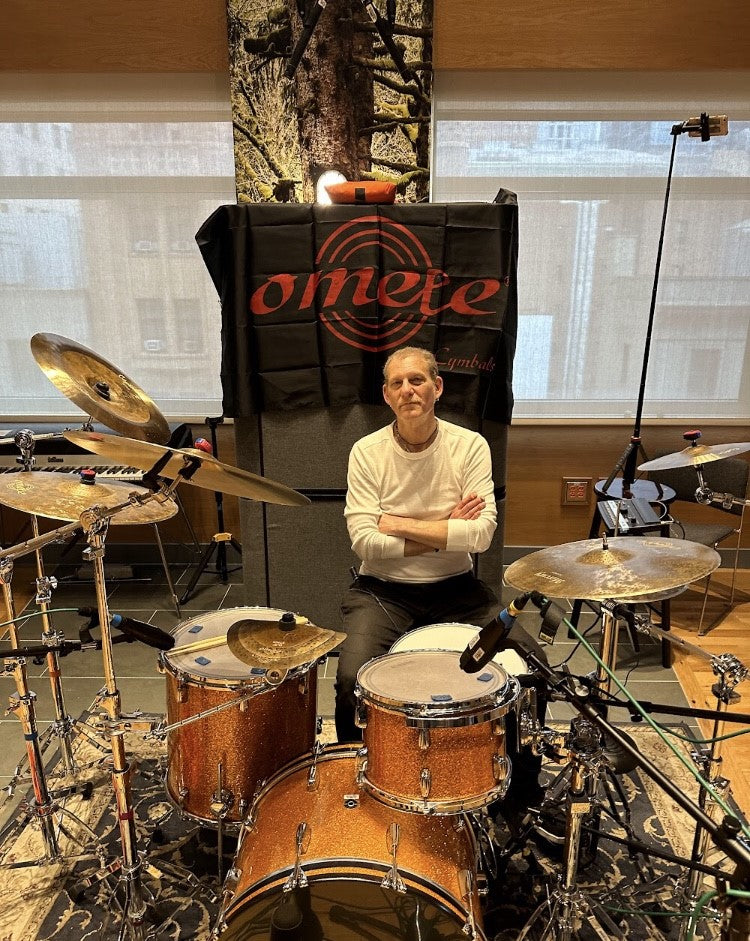 GLENN GROSSMAN
Drummer/Producer. The Donna Summer Musical on Broadway, BobDylan, ChuckBerry, SaltNPepa, BlackSheep, Mandy Lee Duffy, Bassy Bob Brockman, Mike Caffrey, Danny Pierre, Nimo Cali, GordonGaines.
VIEW VIDEO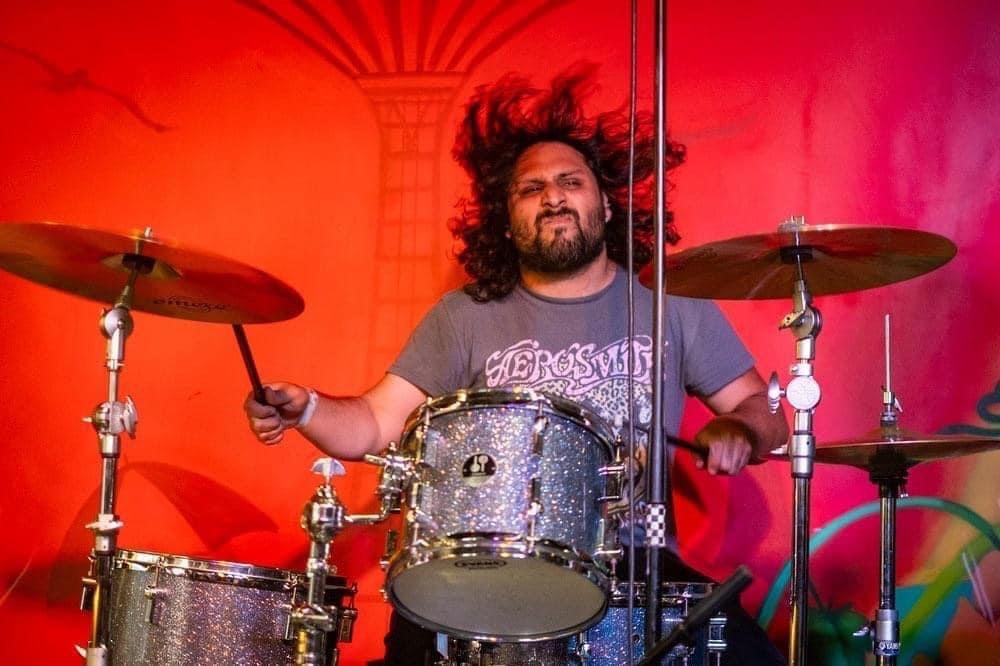 JOSH SALANT
Josh Salant is a touring and session drummer from Brooklyn NY. He is the owner and operator of Salant Sound Recording Studios in Canarsie Brooklyn. The studio has served the music community for over 20 years. He is so happy to be part of the Omete team.

"I love my Captain Series cymbals. They are great for the road and record beautifully in the studio. You don't have to hold back in your playing because the volume and projection are perfect for smaller venues but can open up tremendously when you give it some muscle! Absolutely amazing! It's everything I've been looking for in cymbals, thank you guys!"
LEARN MORE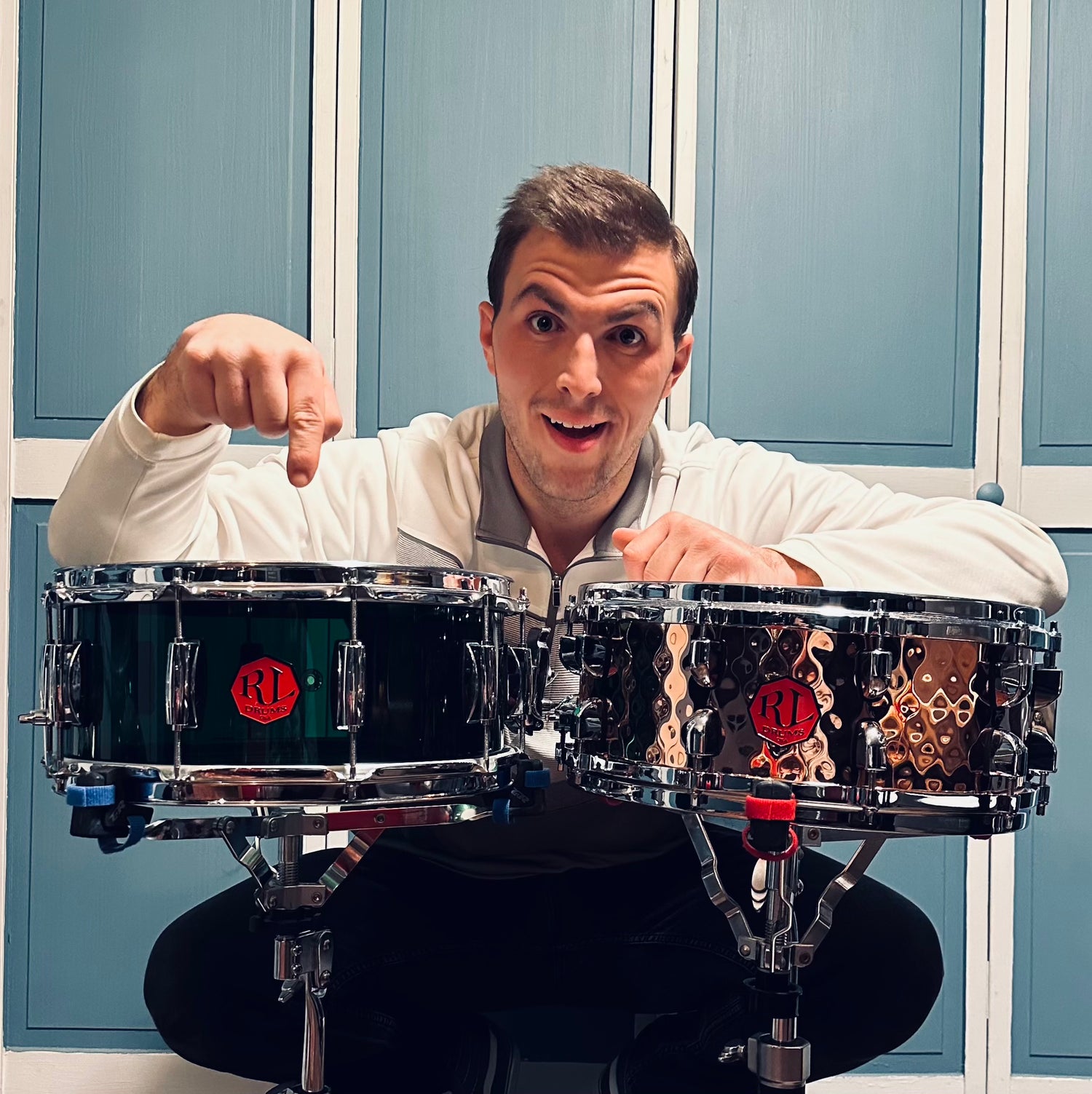 ANDREW WARREN
Andrew Warren is a Music Educator, Content Creator and Freelance Musician from Long Island, New York. On his Instagram page (@andrewwarren_drums), he creates daily drum content ranging from product demos to drum covers and instructional videos. He also teaches privately and does session work from his home studio. He plays many styles, but favors pop, funk, and hip hop. Over the years, he has spent time playing on cruise ships, at amusement parks, at different theater's, and in different bands. He currently is the drummer at the Argyle Theatre in Babylon, NY.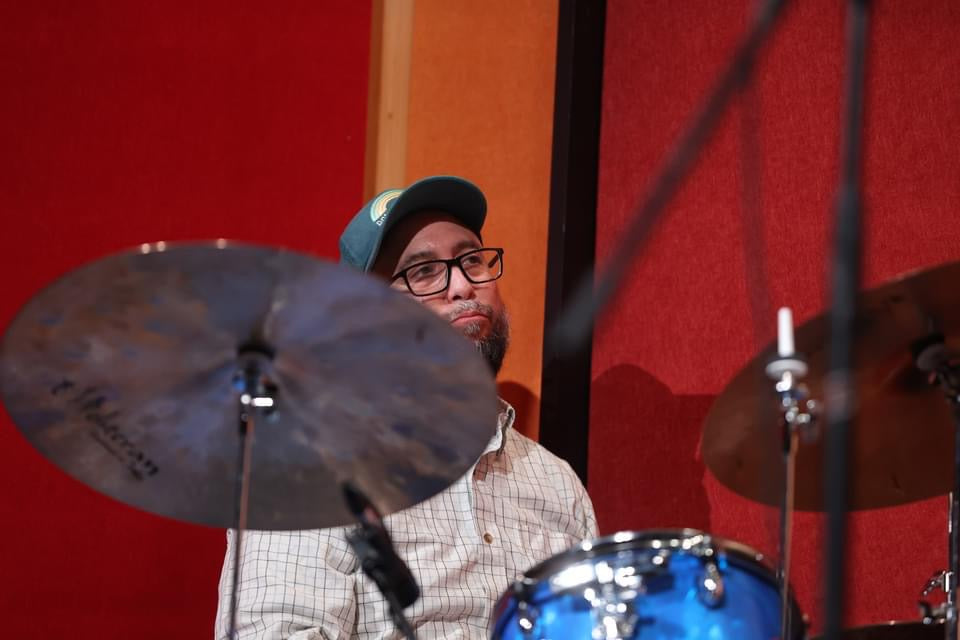 JOE BENINATI
Versatile in styles from rock, pop, Latin, soul, funk, and jazz, Joe's abilities are boundless. Currently, you can find him performing and recording with Mike Maurice, Jason Ward and the West End Mules, a Jazz trio under his name and many other groups all around New England. He was Otis Redding III's drummer when he gigged in Maine. Joe's outlook on music is refreshing. He is grounded in his desire to continuously evolve as a player.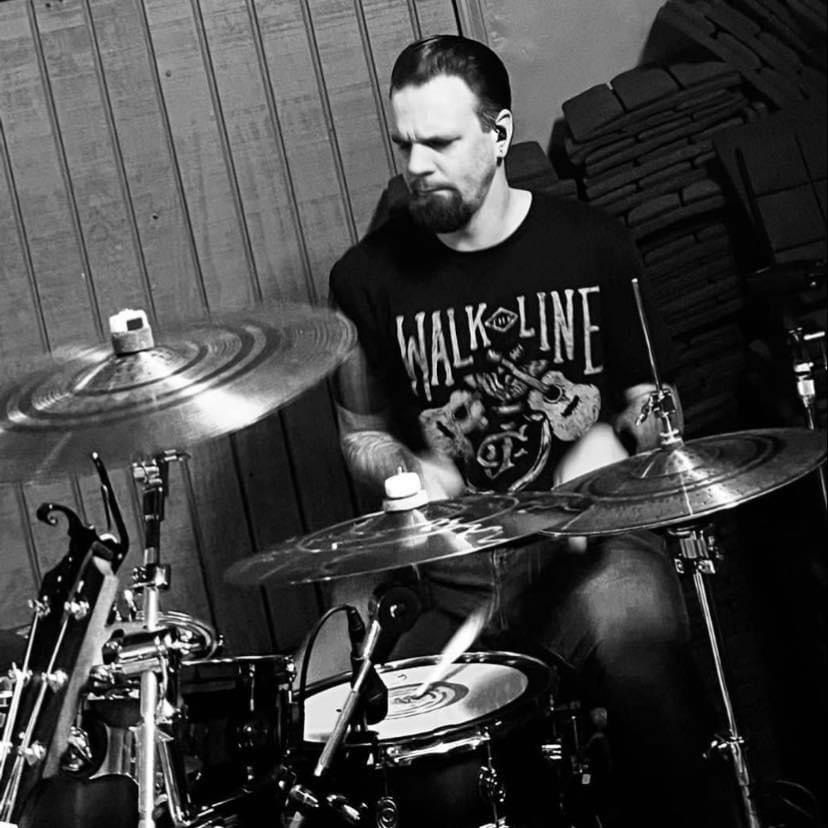 BARRY OOSTERHOUSE
Barry Oosterhouse is an experienced drummer with a broad taste in music and currently plays with the band Area 49. Specializing in 90s and classic rock and current original tracks.
Some of his most influential drummers would include: Benny Greb, Jeffrey Clemens (GLove and Special Sauce), Tim Alexander (Primus), Mike Cox (Coal Chamber), and Morgan Rose (Sevendust). To name a few. 

Barry is known for formerly playing with bands such as the Zach Tisdale Band (Country), Silenced Addict (Metal), and the Funk Muffins (Funk) as well as filling in for numerous other local acts.
LEARN MORE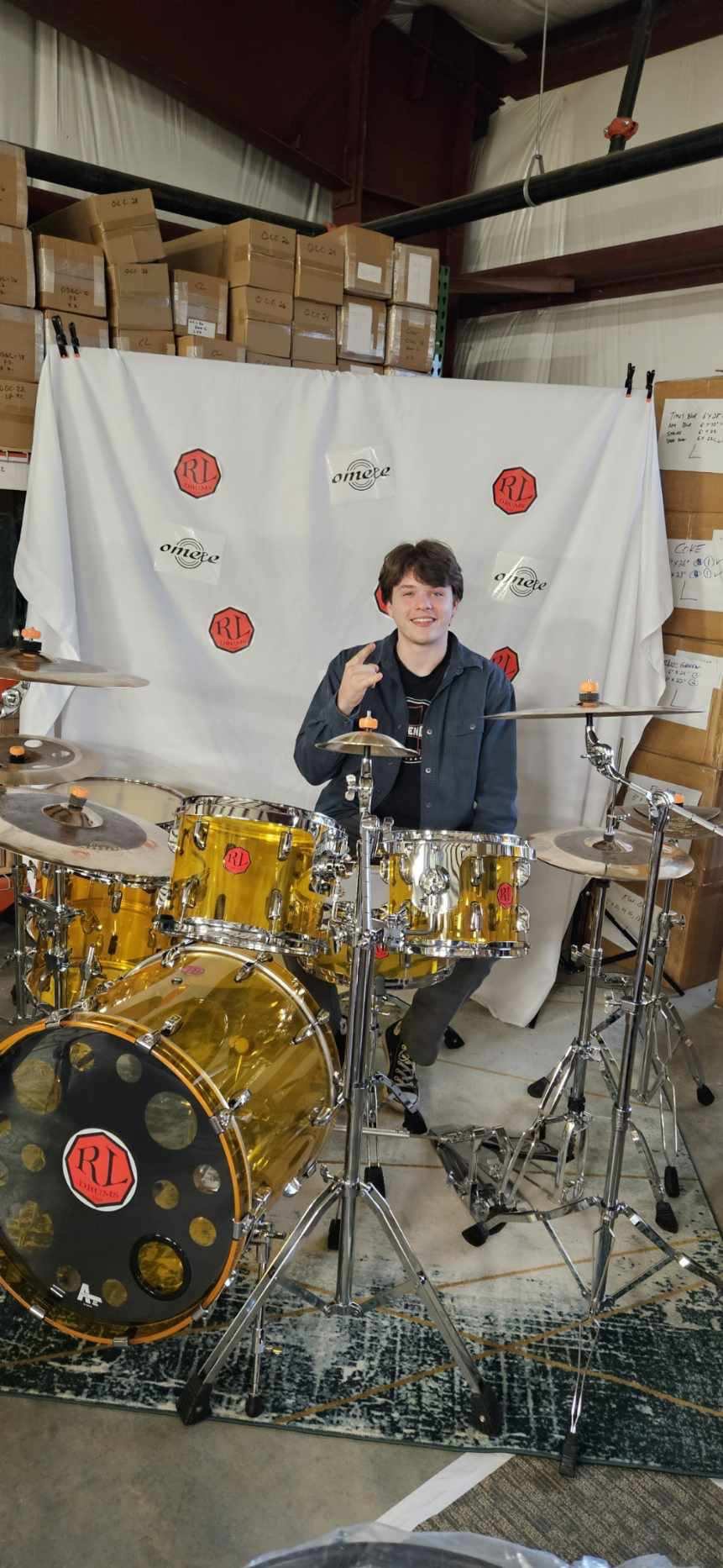 JACK THOMPSON
Jack " The Giant Killer" Thompson, a two time South Carolina All State high school jazz drummer, studied percussion at Don Hamrick's Drum Center. He plays at the First Presbyterian Church of Myrtle Beach when he's not attending Presbyterian College in Clinton, SC. He currently plays in the jazz band and wind ensembles. He is a talented drummer who despite his young age has shared the stage with important artists across the state. Jack also plays in several local Myrtle Beach bands, creates original pieces and collaborates with many other musicians. He is a big fan of Omete cymbals and RL Drums.